Ethical Luxe Bedding That Will Make It Hard To Get Up
Melanie Hick
It'll come as no surprise that everyone's favourite clean-living lifestyle guru Gwyneth Paltrow is not only a fan of 'clean eating' but also 'clean sleeping', extolling the virtues of getting "at least seven or eight hours of good, quality sleep—and ideally even 10." Sounds dreamy.
Arianna Huffington wrote a whole book on the matter. In The Sleep Revolution she says "we are in the midst of a sleep deprivation crisis". The exhaustive research in the book is evidence of that.
And so to bed! If we're all going to sleep better, best to do so on the kind of sheets that feel good and do good too - and there are great brands making great strides in ethical bedding.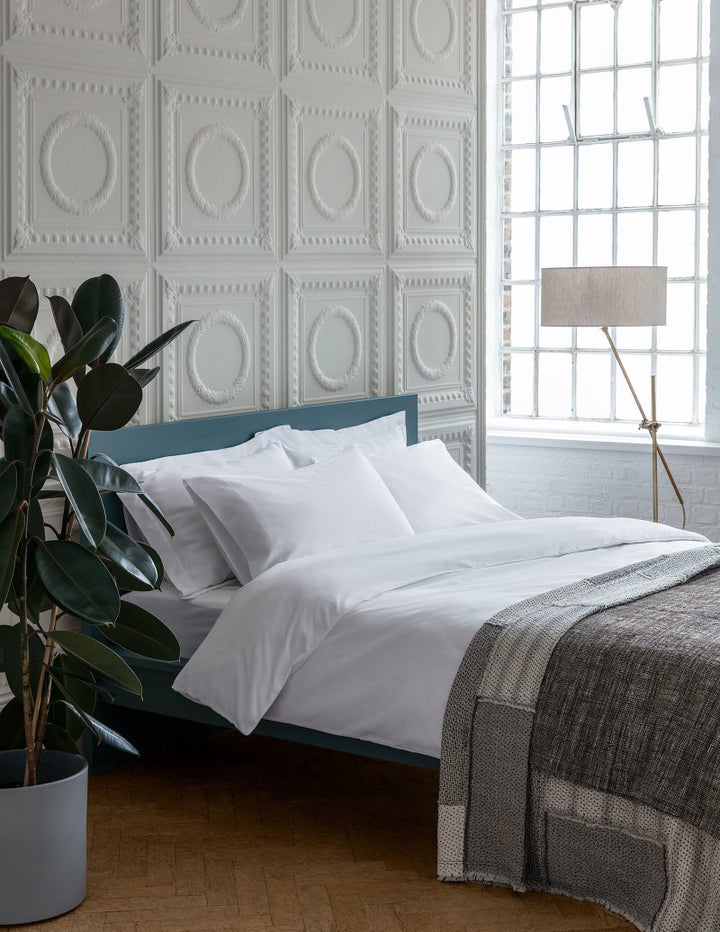 Rise & Fall bedding is going above and beyond when it comes to its ethical credentials. It uses renewable energy and recycled water in production, donates £3 from every sheet set sold to Centrepoint, the youth homelessness charity, delivers in plastic-free packaging, provides education to their mainly female workforce and only uses Oeko-Tex and GOTS certified dyes. That's a lot of goodness in one lot of sheets, and they feel lovely too.
Rise and Fall's sheets are available in deliciously fine, closely woven percale and super-soft sateen. Percale is probably your bag if you want a lighter, airier sheet perhaps for summer, and sateen is heavier and hotel-like with a smoother surface*.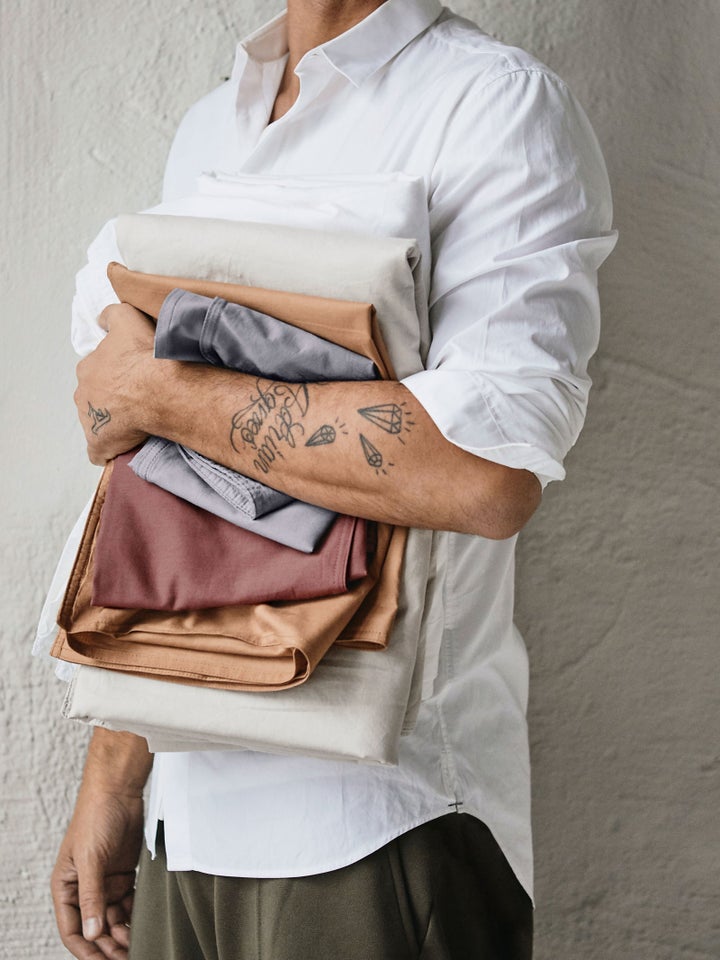 Sheets and bedding fro Swedish brand Midnatt are made from linen mixed with 100% organic cotton and come in a range of subtle Scandi hues. The Swedish company makes everything from crib duvets for toddlers, via single sets for children to king size bedding for grown-ups.
The stone wash feels great and they have that crumpled devil-may-care look that makes you want to dive in to bed.
Dip and Doze are a Manchester-based business founded by George Behrens offering simple sheets that are easy to choose and to live with. They're 100% fair trade and organic (conventional cotton growing uses more chemical pesticides and fertilizers than any other crop), and can trace the cotton they use back to the individual field in which it was grown. Choose their blue striped set for a touch of classic country bedroom style.
*Oh, and a note on thread count...
Everyone seems to think that much like bank accounts, the higher the number the better. But we are here to tell you, it's more complex than that.
The right type of cotton is what you need to look for in a luxurious bed linen experience. A long cotton fibre is the secret of quality bedding with a hotel-quality feel. Long cotton fibres make for a smoother sheet. Then there's percale versus sateen sheets. Percale by its design has fewer threads per area than sateen with a thread count up to 400. Whereas sateen (no, it's not satin) has more threads per area, so a thread count can reach up to 600.
Main image credit: midnatthome.com