Get Into The Spirit Of Island Life With St. Kitts' Signature Tipple (It's Rum, BTW)

Due to the COVID-19 pandemic, restrictions and protective measures may be in place at time of travel. Please check travel advice and availability of activities at time of booking.
The Spoils' guide to quenching your thirst on the island in style.
From the dizzy heights of Mount Liamuiga to the powdery Caribbean beaches of Cockleshell and Frigate Bay, there's a lot to see and do on St. Kitts. And there's plenty to tickle your tastebuds, too - especially if you like rum. Fly here with British Airways from London and you'll be sampling some of the finest rum in the world in no time. And you can book with confidence, safe in the knowledge that you can change your date or destination if you need to.
The people of St.Kitts take their favourite tipple very seriously, and you'll get ample opportunity to sample a classic rum punch or three wherever you go. This concoction of rum, fruit juices, sugar syrup and bitters, served with a smattering of nutmeg and cinnamon, is a popular thirst-quencher, and every bar on the island takes pride in its own formula. The question of which watering hole makes the best is fiercely contested, and, while no one knows the answer, you can have a lot of fun trying to decide.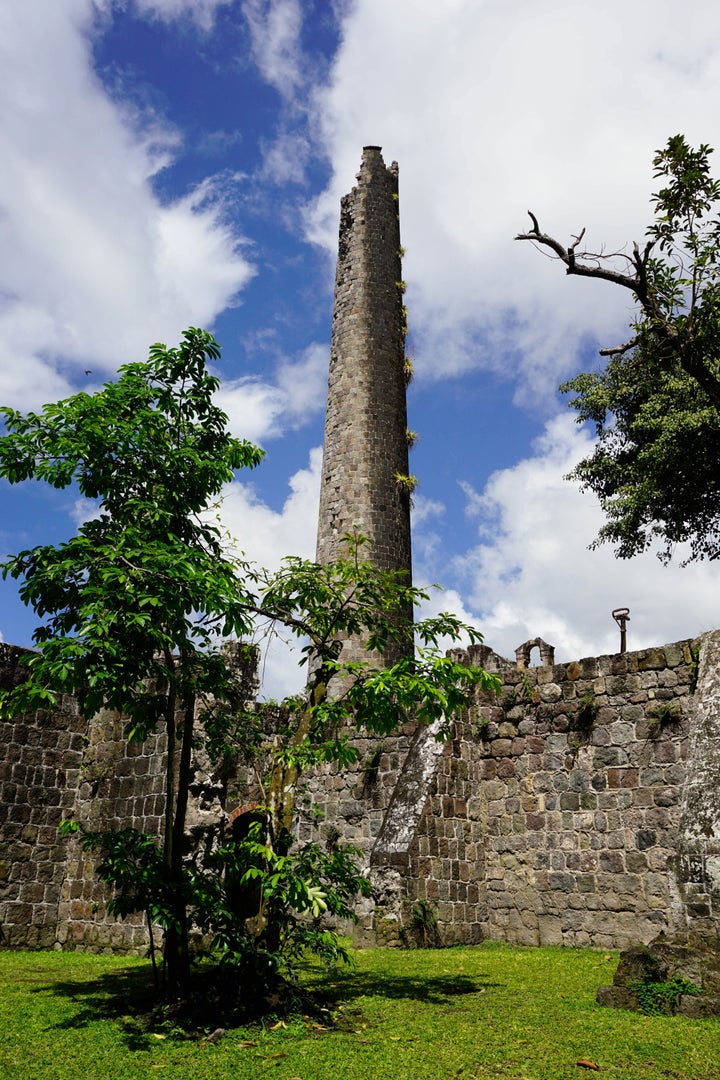 The history of rum production on St. Kitts stretches way back in time, and the Wingfield Estate Sugar Plantation is well worth a visit if you're interested in the rum legacy. The ancient distillery, which is a former plantation was buried for centuries and only discovered in 2013, causing much excitement on the island. Archeologists have now established that rum was produced here as early as 1681, and possibly even earlier. As such, Wingfield is recognised as the oldest intact distillery in the Caribbean. The grounds still contain remarkable masonry, including an aqueduct and mill house as well as a subterranean tunnel. Archaeological digs are ongoing, but visitors here can stroll the beautiful grounds, set on the fringes of a rainforest, to uncover the fascinating history of this remarkable site.
Although the island no longer grows sugar cane, several types of rum are still blended and bottled on St. Kitts. Belmont Estate produces deliciously smooth, white, golden and coconut rums, and a range of flavoured rums are sold under the Brinley Gold label, including spiced, White Reserve as well as rums naturally flavoured with vanilla, coffee, mango and lime.
For something uniquely Kittitian, CSR is a rum connoisseur's dream. Distilled from refined cane juice rather than molasses, it's filtered through an elaborate, patented system. Originally made by Baron Edmond de Rothschild, it's the choice for the St. Kitts famous beverage, 'Ting with a Sting', a delectable rum and grapefruit soda concoction. Hailed as the island's national drink, it would be difficult to find one more appropriate: like the island, it's effervescent, full of zest and extremely more-ish.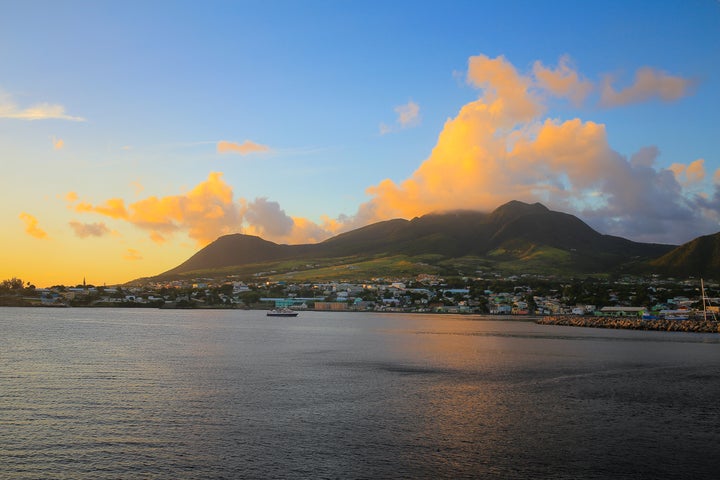 Life is forever relaxed on St. Kitts, and there are bars aplenty for rum sampling. If you like your rum punch with a view, Cockleshell beach is a treat, overlooking the mighty peak crowning its sister island of Nevis. Sit in one of the bars which dot the beach and watch the boats bring in their daily haul of wahoo, tuna or mahi mahi. At night, on The Strip along South Frigate Bay beach, you'll be able to enjoy your tipple with live bands and blazing bonfires under the stars.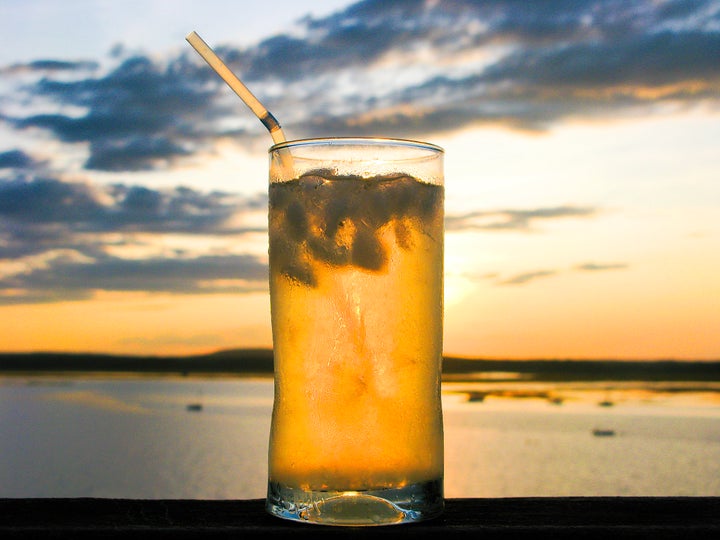 For wannabe rum connoisseurs, there is a number of rum tasting tours on the island. Many of these centre around the French-flavoured Anglophone capital, Basseterre. Take the Rum Runners tour from here, and you'll learn all about the history of sugar cane production and how it helped shape the rum industry throughout the Caribbean for centuries. Start at the Rum Barrel in Port Zante, an open-air venue which offers more kinds of rum than you can shake a cocktail stick at. Then you'll travel the island to taste some of the best rums in the finest bars. The whistlestop tour finishes at Vibes Beach Bar, another favourite drinking spot on the island, where you can have a sundowner overlooking Caribbean Sea.
For a tour that takes in rum, history, fabulous scenery and a botanical garden thrown in for good measure, a visit to the 300-year-old Fairview plantation is a must. The Fairview Rum Shots experience offered by Kantours begins with a whistlestop exploration of historic Basseterre, followed by a visit to the Fairview Great House & Botanical Garden. The painstakingly restored Great House is believed to have been originally built on the plantation in 1701. You'll get to taste several flavours of rum in Fairview's "rum room" and learn all sorts of rum-related fascinating facts, including stories of how the Irish settled on St. Kitts and the rum legacies they left.
Dreaming of a St. Kitts getaway? Book something to look forward to and secure your Caribbean holiday with a deposit starting from £75pp. Book now and change later with flexible booking options. ATOL protected. Find out more at ba.com/stkitts.