Here's Why Saint Lucia's Summer Festival Is Ticking Our Bucket List – And Why You Have To Go

Katy Holland
Due to the COVID-19 pandemic, restrictions and protective measures may be in place at time of travel. Please check travel advice and availability of activities at time of booking.
Whether it's music or history, here's where to start making memories.
Saint Lucia is an island that knows the meaning of fun, and that means partying - lots of it. Music is integral to its celebratory vibe - which is why the Saint Lucia Summer Festival season, a magical, colourful reverie, often dubbed "The Caribbean's biggest summer festival", is the most exciting event on the cultural calendar. And you can be there in around eight and a half hours with British Airways from London.
This series of key musical and artistic celebrations kicks off in May with the world-renowned Saint Lucia Jazz Festival. It's followed by the amazing Saint Lucia Carnival in July and ends Creole Heritage month in October.
Festival season gets off to a flying start in May, when Saint Lucia's Jazz Festival, produced in collaboration with Jazz at Lincoln Centre, hosts some of the finest names in modern jazz, performing at a whole host of intimate bars and scenic outdoor venues all over the island. Music lovers and jazz enthusiasts assemble to share their passion, dance and have fun. The mix of street parties, concerts and educational activities bring a unique atmosphere to the festival which is loved by the artists, visitors and locals.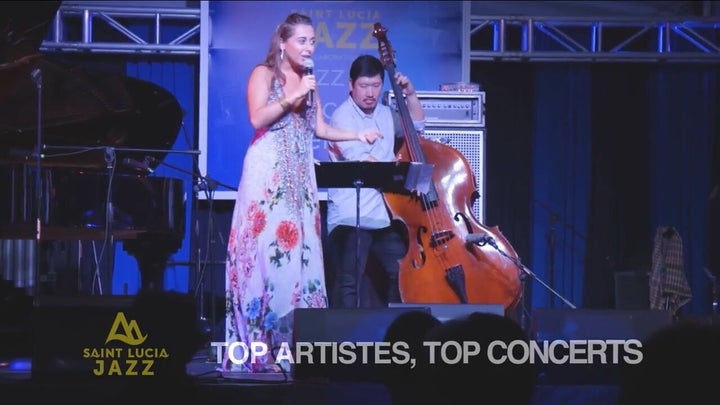 From late June, as Carnival fever starts to build, the island's Calypso Association holds a competition to decide the ruling "Monarchs" of Calypso and Soca. This song contest judges each artist on their lyrics, music and performance, as well as the all-important party appeal. The competition encourages some fantastic showmanship, and the finals are particularly thrilling, as contestants (and their fans) turn it up a notch or three in a bid to win the crown.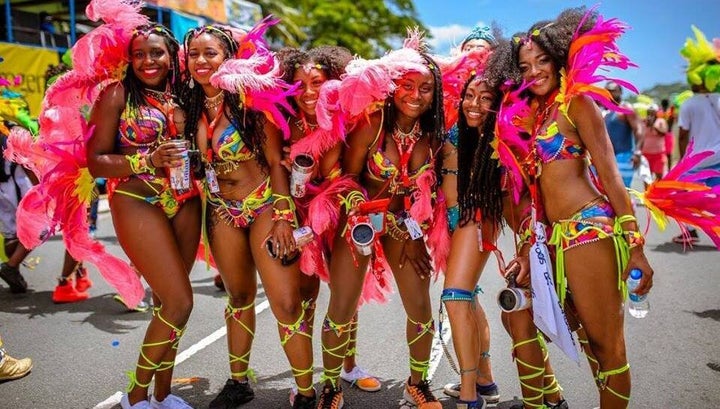 In July, steel drums, feathers, food and dancing fill the streets, and the city of Castries erupts into one big party, providing a great opportunity to dance the night (and the next day) away and immerse yourself in Saint Lucian culture. Unmissable events include the 'Color Me Red' street festival, and 'J'ouvert', the official Carnival opening party, when, just before dawn, revellers congregate to cover themselves in paint, mud and oil to the beat of steel drums. There's only one rule: everyone has to get messy.
This year, Carnival culminates on July 20 and 21 with an exciting, fun-filled two-day street parade of live bands and music and energetic revelry. But that doesn't mean the party's over. Hot on its heels comes the staging of Saint Lucia Roots and Soul, an exciting event dedicated to musicians setting new trends in reggae, hip hop, afro punk and R&B, with performances, masterclasses and a host of paid and free events across the island.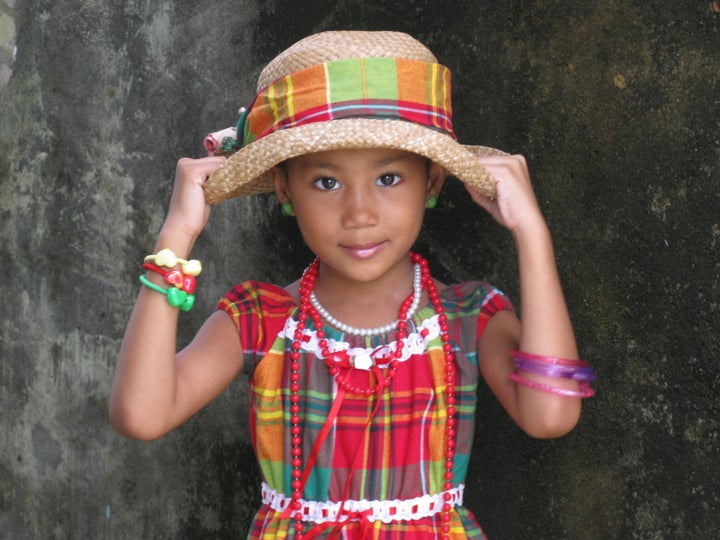 The final event of Saint Lucia's Summer Festival is held in October is Creole Heritage Month. A celebration of everything cultural and traditional on the island, this is when Saint Lucia immerses itself in its heritage, with shows from artists, designers, folk dancers, a ball, theatrical events, fashion shows and more - it's a great experience for culture vultures.
Whichever festival you find yourself at, you'll get to see Saint Lucia, and its Saint Lucians, at their finest: fun-loving, beautiful, and welcoming.
Explore the 3D map of Saint Lucia by dragging your mouse or finger across the map in any direction. Click on the hotspots to get more information on each of the must-see destinations. If you are reading this on a compatible mobile device, press the 'View in AR' icon to place the 3D map in the real world and continue exploring it in Augmented Reality.
If you're dreaming of a Saint Lucia getaway, British Airways can help, with flights from London Gatwick. To find out more visit ba.com/saintlucia.
Bookings created as Flight + Hotel or Flight + Car are eligible to be confirmed using a deposit payment. Flight only, single product bookings, and any hotel/car/experience added to a flight only booking are excluded from this offer. £75 per person deposit payment based on two people sharing a booking with a total value between £1000 & £2999, where the minimum deposit payment is £150 per booking. Full deposit payment terms and conditions apply, see ba.com/deposits. British Airways Holidays standard terms and conditions and conditions of carriage apply, please refer to ba.com. British Airways Holidays reserve the right to amend or withdraw this offer at any time. All information correct at time of publishing – 2 June 2021, errors and omissions excepted (E&OE).