Iconic Restaurant Recipes To Try At Home
Laura Martin
While nothing ever quite beats the taste of being handed an iconic restaurant's signature dish, sat in the buzzy ambience of the hot spot, it's actually possible to indulge in a little bit of this luxury at home - and without the expense of Uber Eats or Deliveroo.
With the foresight of a good shopping list and a bit of free time of an evening, there are quite a few drool-worthy recipes that can be all yours to enjoy chez vous. And the best bit? You can eat them in your pyjamas with no fear anyone's going to ask you to vacate the premises.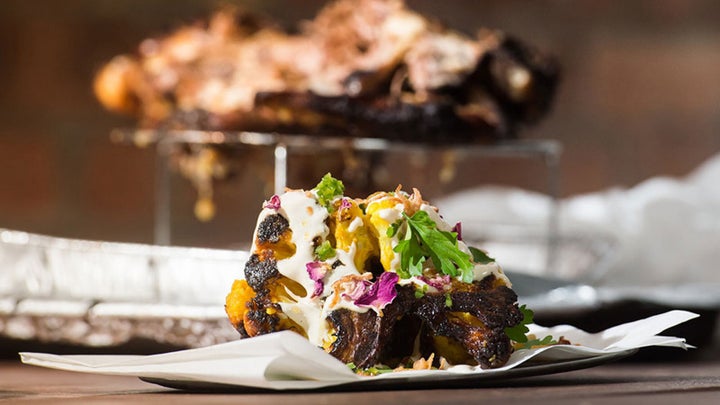 Expertly grilled meat is never going to fall off the menu but with veganism on the rise, the amount of people eating a vegan diet has gone up 300 per cent in the past decade - the smart restaurants have been branching out to making exquisite eats from vegetables over an open fire. Step forward Berber & Q, and their barbecued cauliflower. A whole head of the veg is given a smokey, rich tang by basting it while cooking with lashings of shawarma butter, and the tahini, pomegranate, garlic and lemon dressing makes it an Eastern dream. Try out their recipe here - even when roasted in a home oven rather than an open barbecue, it's still a total show stopper.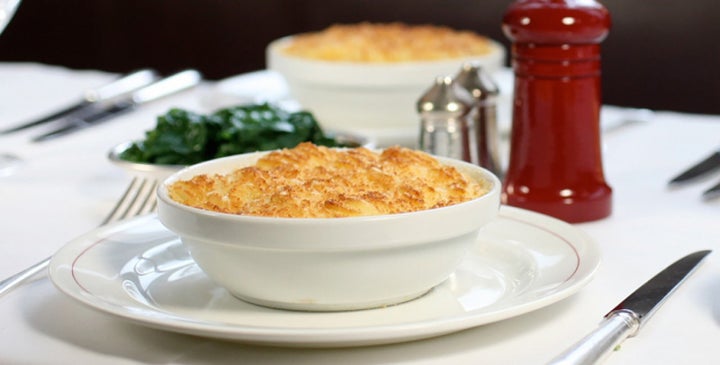 When you think of seafood, if you're anything like us, the first name that pops up is always going to be J. Sheekey. The restaurant has been a staple in London's West End since the 1890's, and is perfectly positioned in the heart of theatreland. While you might miss out on earwigging some juicy gossip from some loose-lipped casting directors at the actual eaterie, you can still indulge in one of the other factors that make this place a perennial favourite: their fish pie. This is the ultimate go-to comfort dish. A silky-smooth cream sauce envelopes little chunks of cod, haddock and salmon, while the fluffy mash is soft enough to lay your head upon. Cracking the Parmesan-encrusted top is like smashing open a savoury creme brulee, only with a seafood twist. Check out exactly how to recreate this scene of joy here.
Once you've tried fried chicken The Clove Club's way - pine salt and buttermilk fried - it's just impossible to go back to Nandos. This classic essentially hasn't left the super-hip Club's menu since they were just a Young Turks pop-up supperclub, and now the recipe is all yours. Yes, you need to make the pine-infused salt five days in advance, but good things come to those who wait. Great things, in this case. Get ready for an epic finger-licking session with this recipe, here
If that urge for a steaming bowl of freshly-made pasta hits, good luck with getting into Padella. Many dinner plans have been thwarted by their ever-present queue of people out of the door hoping to get their Italo-carb fix with a serving of Roman fave, Cacio e Pepe. Cut out the middleman and make their simple yet oh-so-addictive salt and pepper noodle dish at home, using this recipe here.
The love for Dishoom has been spreading far and wide across the country with outposts of the popular Indian restaurant in Edinburgh and Manchester - and five venues in London. The one dish everyone keeps coming back for? Their bacon and egg naan roll. The dish that cured a thousand hangovers, the finest cuts of back bacon and a crispy fried egg are encased in a pillowy dough-cocoon, topped with a little cream cheese, spicy chilli jam and a sprinkling of fresh coriander. Have a go at this taste-a-like recipe, here.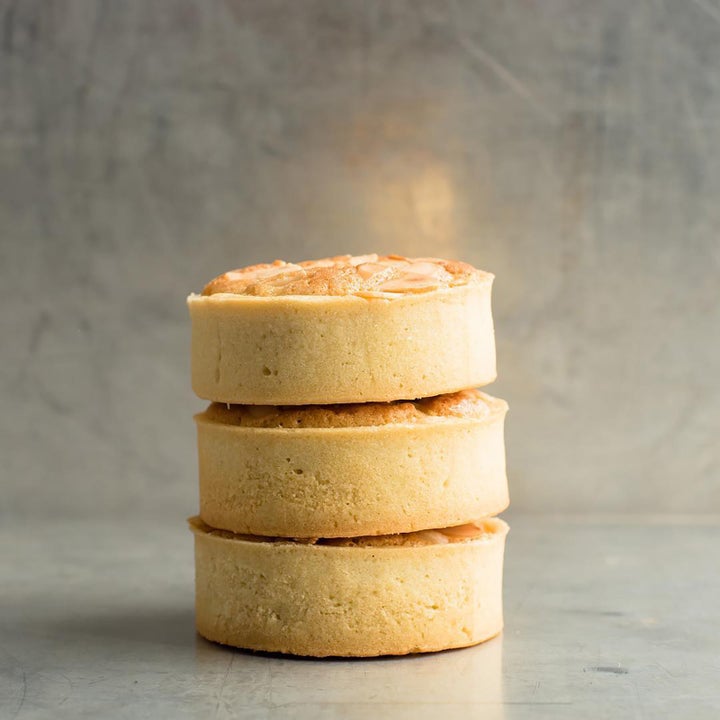 Of course, we can't forget dessert. Just because you're dining at home, doesn't mean missing out on a sweet fix. And while we look to The Great British Bake Off for the creme-de-la-crème-pâtissière of dishes, former contestant Johnny Shepherd has since opened up the drool-worthy bakery, The Pudding Stop, in St Albans. While there's all manner of stunning sweets here - Nutella doughnuts and wicked brownies - his raspberry Bakewell tart is such a classic, even Paul Hollywood would approve. Shepherd has shared his recipe for the dessert here.
Unfortunately, the only downside to eating restaurant luxe at home is the washing up - that's why you should always invite someone over to join you in your fine dining.
Main image credit: Valeriya Tikhonova via Getty Images