Lush And Green - Here's How To Soak Up The St. Kitts O2

Katy Holland
Due to the COVID-19 pandemic, restrictions and protective measures may be in place at time of travel. Please check travel advice and availability of activities at time of booking.
St. Kitts is blessed with natural beauty. Here's what to see and how to see it (there's even a sky safari involved)...
If your vision of a Caribbean holiday includes fine beaches, lush tropical rainforest and lots of lovely nature to lose yourself in, then St. Kitts fits the bill perfectly. It's the ideal holiday destination for anyone wanting to escape from it all - and you can fly there from London with British Airways. And you can book with confidence, safe in the knowledge that you can change your date or destination if you need to.
The island possesses an unusual natural beauty. At a time when many of the earth's natural habitats are disappearing, rainforest here has been protected since 1902. The lush Central Forest Reserve National Park is its biggest treasure, a wondrous wilderness covering almost a quarter of the island, extending from the foothills of the mountains that rise up from the interior, all the way to the coastline.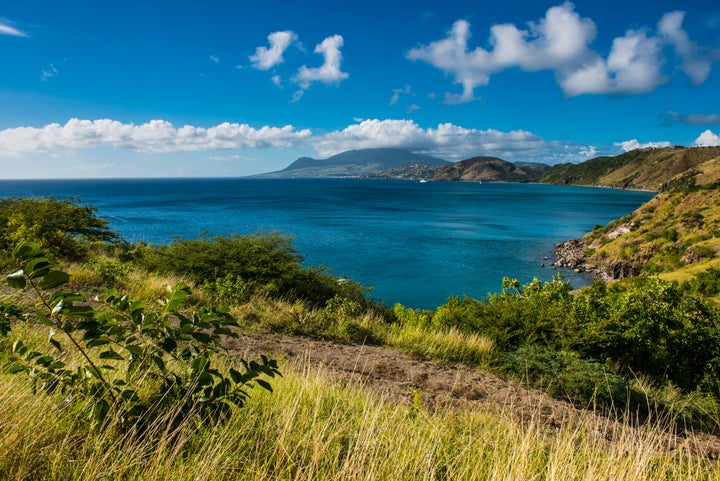 For explorers who want to get the most out of this precious landscape, it's well worth hiring a local guide and venturing deep into the island's lush interior. There's a host of trails to follow, all of which offer great opportunities to soak up the atmosphere and see the wildlife: look out for cheeky green vervet monkeys swinging through the trees, vibrant displays of hummingbirds, lizards, mongoose and more.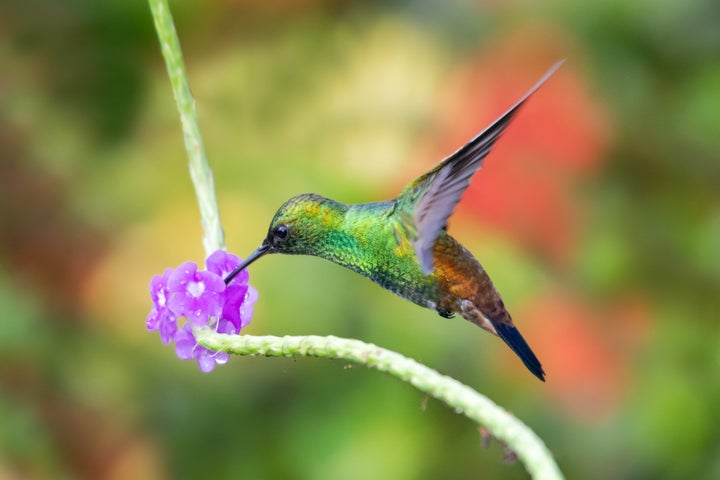 The winding mud tracks and forest routes of the Wingfield-Phillips Rain Forest Nature Trail are perfect for an up-close-and-personal experience of St. Kitts' wild backcountry. The trails pass endless orchards of exotic fruit trees, delve into valleys of rock carved by volcanic eruptions, and skitter between the clifftops of the rugged Windward coast. As you walk, you'll see an enormous variety of rare plants; many have ancient medicinal purposes.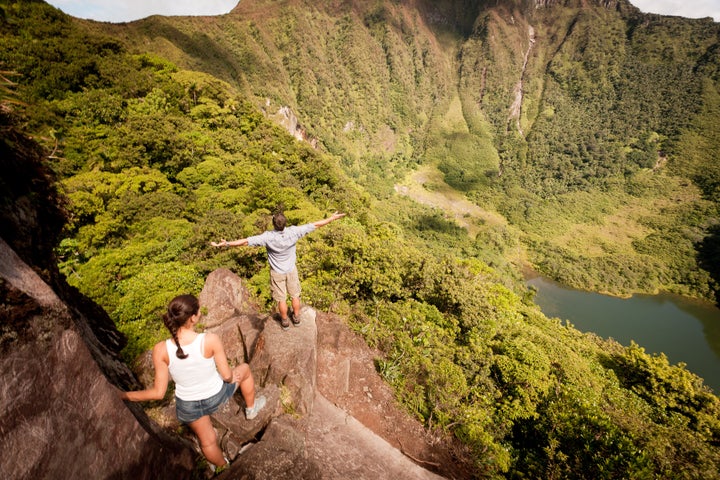 If you're after a really challenging experience, a guided hike up Mount Liamuiga, the 1,156 meter stratovolcano which forms the western part of the island, is well worth the effort. You'll pass secret waterfalls and tropical landscapes until you become immersed in cloud forest. It's a very steep hike to the volcano's crater, but if you're up for the adventure, your effort will be rewarded with incredible views of the neighbouring islands, the endless glistening waters of the Caribbean, as well as the sight of the remarkable crater - the more daring can descend right down into it.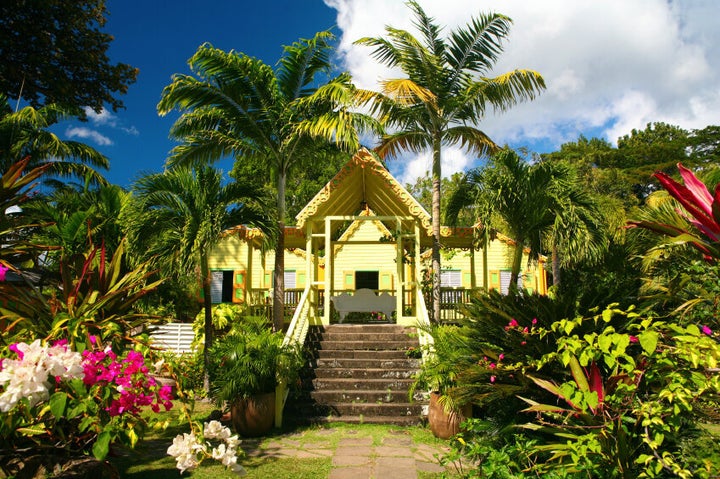 For something a little less taxing (but almost as breathtaking), a visit to Romney Manor's beautiful botanic gardens is an experience not to be missed. A portion of the estate has been transformed into a gorgeous garden which combines Caribbean and European gardening techniques, with tropical plants, manicured lawns and romantic displays. Romney Manor is also home to the world-renowned Caribelle Batik, where artists practice the Indonesian technique of wax-resist fabric dyeing, all by hand. As you stroll the gardens, you'll see artisans running fascinating live demonstrations and selling authentic batik artwork and clothing.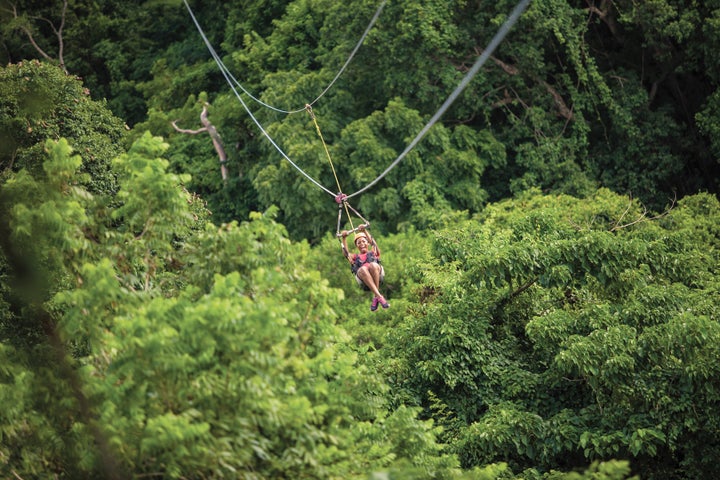 Of course, no exploration of the glorious natural world of St. Kitts would be complete without taking a thrilling sky safari, a heart-pumping way to soak up the scenery and reconnect with nature. Flying above the treetops at speeds of up to 50mph while suspended from cables, the experience is "as close to flying as you can get without growing wings," according to the organisers, based at the historic Wingfield Estate. The longest of the five zip lines elevates you to 250ft above the ground, sending you on a magical journey through nature. Friendly staff are on hand at all times to keep you safe and guide you, and you'll get wonderful views as you soar among the trees, serenaded by the teeming sounds of the forest. Not a bad way of spending an afternoon on one of the most fabulous islands in the whole of the Caribbean.
Dreaming of a St. Kitts getaway? Book something to look forward to and secure your Caribbean holiday with a deposit starting from £75pp. Book now and change later with flexible booking options. ATOL protected. Find out more at ba.com/stkitts.