Luxury Luggage Upgrades For Globe-Trotting Style Lovers
Marisa Bate
The jet-setting lifestyle of the rich and famous, and the fact that every single second of their adventures is documented on Instagram, has turned airports into catwalks and luggage into must-have accessories. Luggage is expected to be chic and on trend, dynamic and increasingly smart, with in-built device chargers and compartments that make your life a bit more organised.
A picture of Jane Fonda at an airport, complete with cowboy hat, jeans, neck tie, Times Up shirt, a giant Birkin, plus two monogrammed Louis Vuitton cases is nothing short of my own personal #travelgoals. But she's not alone; airport style is a whole style sub genre and at its centre is the humble carry-on. So much so, that designers including Fendi, Supreme and Off White have collaborated with must-have German case maker, Rimowa. Meanwhile, uber popular direct-to-consumer brand Away has had celebrity partnerships with Karlie Kloss and Rashida Jones. The fact that Louis Vuitton luggage seems to be the most desirable choice still is rather fitting considering the brand began by making travel trunks in the 1850s.
Simultaneously, and in another nice homage to the brand, Louis Vuitton's menswear artistic director, Virgil Abloh, has been credited with transforming the luggage into a whole lifestyle movement. According to journalist Cam Woolf, writing in GQ "Like so much else in the world of Instagrammable fashion, cool luggage is downstream of Virgil Abloh. Giving him credit for shaping the entire luggage industry might be overreach, but the Off-White/Louis Vuitton designer's work goes a long way toward explaining how and why our luggage is changing. For years, Abloh has proudly made the airport his second home...He's sharing from the airport lounge or the luggage carousel - the act of traveling alone is both the means and the ends of living an #influential life"
The morphing of a travel basic into a symbol of influencer success also nods to a powerful, wealthy and international millennial demographic. Where we once thought of those travelling for business as (mostly) men in suits, probably in their 50s, carrying briefcases and using trouser presses in soulless hotels, now, hotel lounges (a desination in their own right, and not just for the traveller) are full of 20 somethings on Apple laptops; the fashionable, creative nomads, loyal to their devices and not much else, who have redefined what travelling for business means, and crucially, what it looks like.
In case you didn't get the memo, your luggage isn't just an accessory; it's a statement about the life you lead, the job you do, and who you are.
So, if want to be part of their gang, pick one of these Insta-worthy suitcases for your next trip.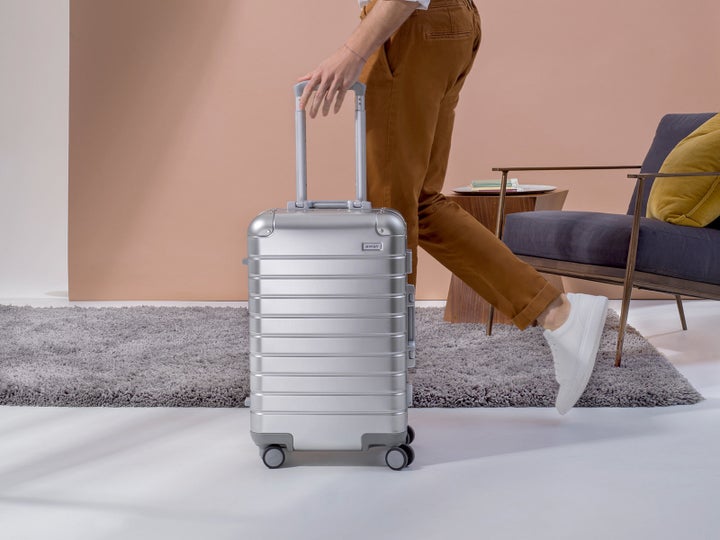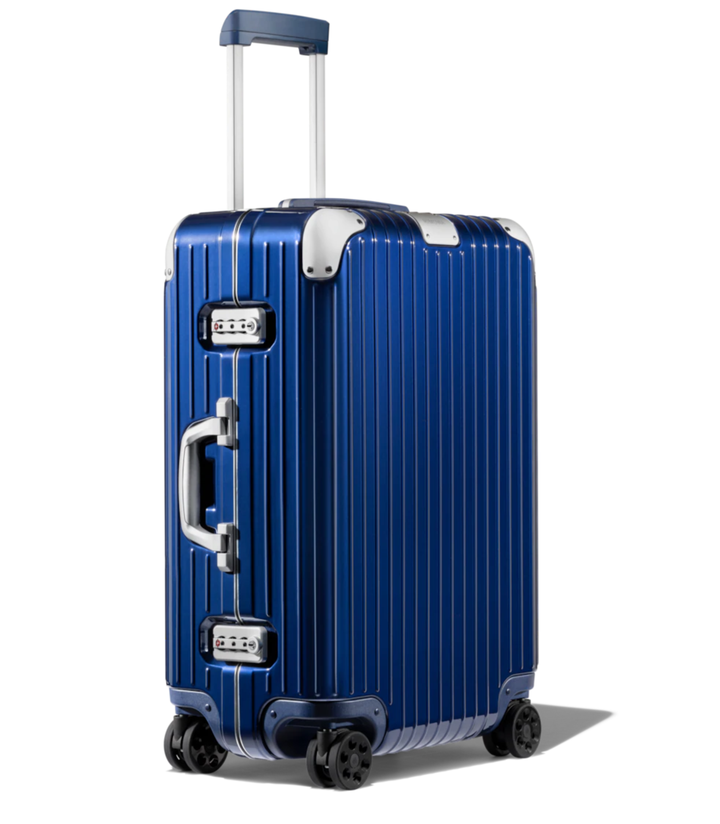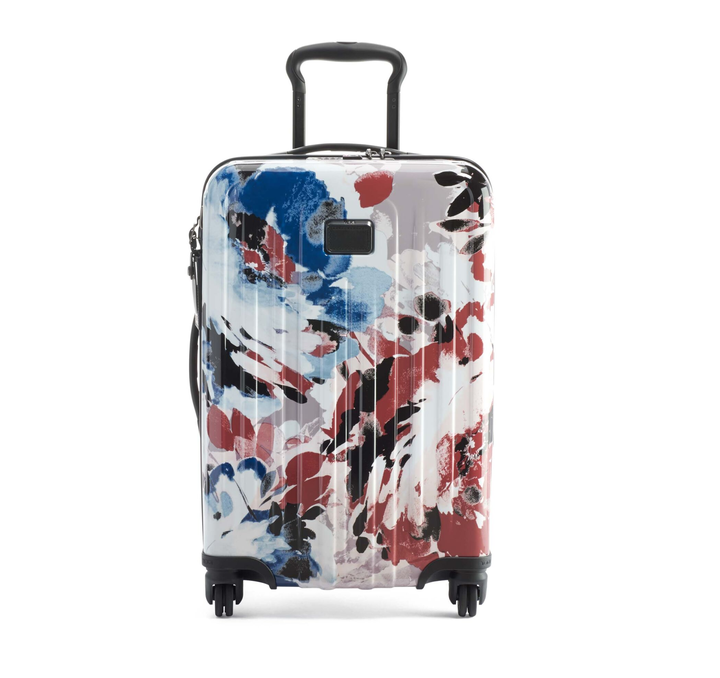 Tumi International Expandable 4 Wheeled Carry-On, £445, tumi.com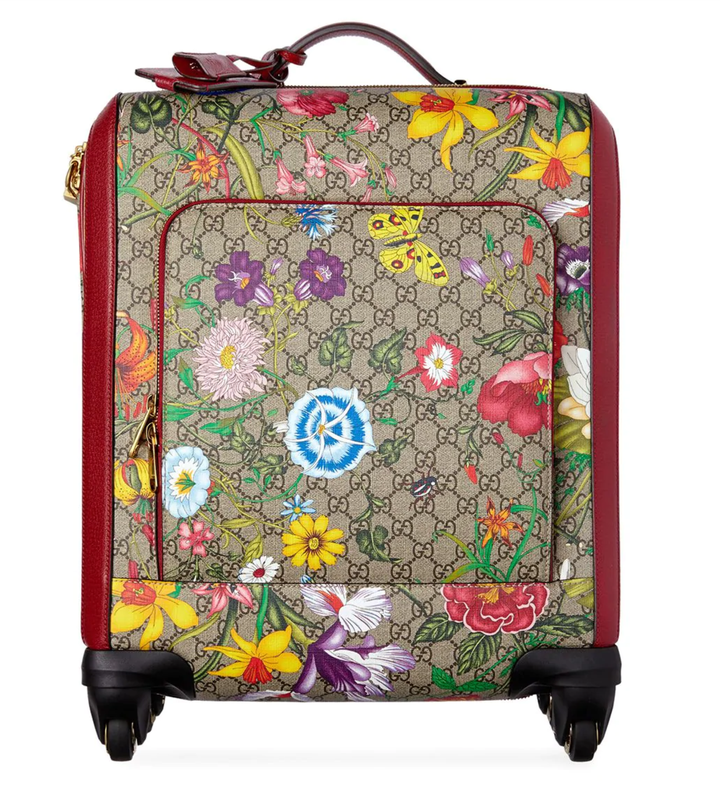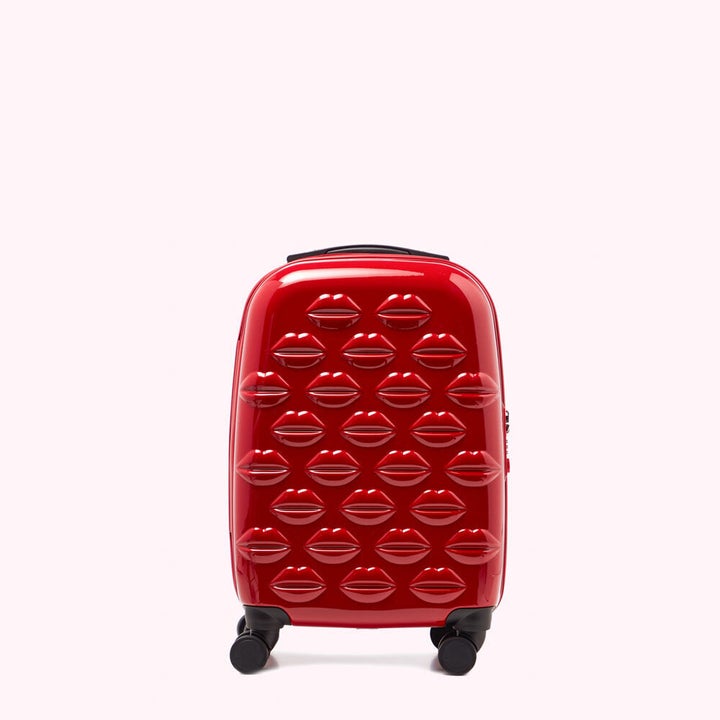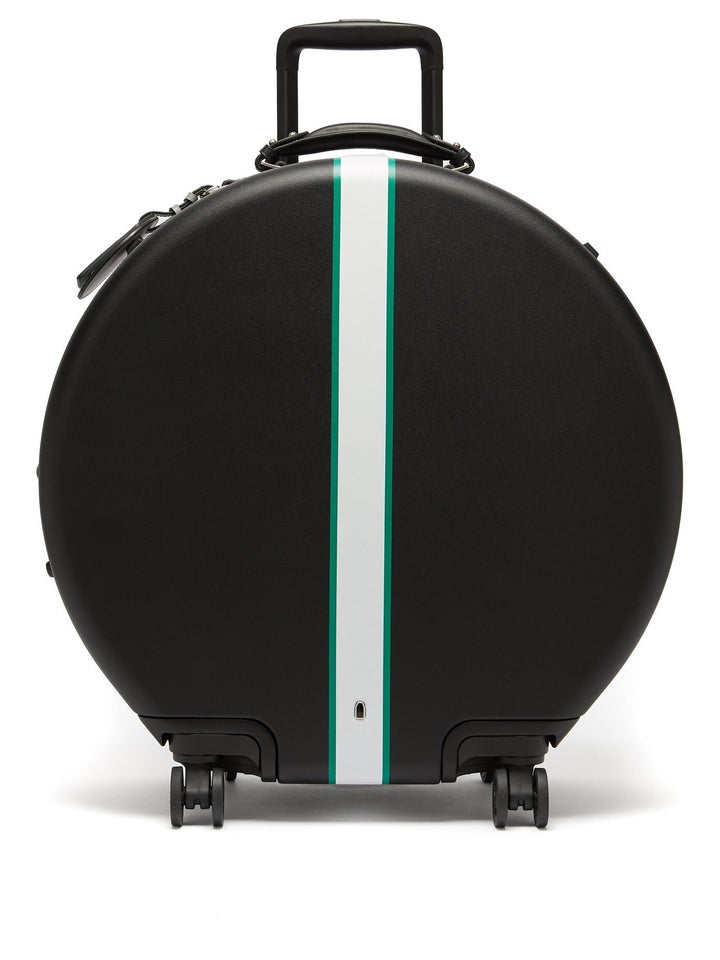 Image credit: Tristan Fewings via Getty Images