The Best Underground Music Venues You've Never Heard Of
Shihab S Joi
There have always been two kinds of nightclubs we want to be inside – the most talked-about, buzzing venues of the moment and the ones no one else you know has even heard of.
There's no shame in admitting the secret sort are more satisfying. The person who reveals the coordinates for a secret warehouse party is the night's undisputed legend.
Whether you're a religious party goer, or planning a rare night out for the gang, you'll be on the lookout for a venue everyone will be blown away by. The kind of place that looks indistinct and inaccessible from the outside, with an element of exclusivity that veers towards in-the-know rather than snobbish elitism and, once inside, is absolutely banging.
These ones are off-the-grid, on-point and totally out of this world.
Best underground venue for... the warehouse vibe
There are countless venues all across London with that old-skool warehouse feel, both in terms of the unpretentious décor and the 'come as you are' vibe: Corsica Studios in Lambeth, E1 in Wapping, and Bloc in Hackney Wick all fit the bill – but they are, by design, grimy. For those after something slightly more upmarket that's set in cyberpunk surroundings but still a little bit more off the beaten track than, say, Printworks in Surrey Quays, head to the CLF. Dynamic arts venue by day, pumping nightclub by night. An eclectic musical soundscape, known for its funk, soul and disco nights as much as it is for its house, garage and deep techno.
Best underground venue for... live music
There's something about seeing an up-and-coming band in a quirky venue in Manchester that always feels like you are part of something that's about to be get much bigger. The Star and Garter for rock bands, The White Hotel for experimental acts, and The Soup Kitchen for everything in between. We're going with the Deaf Institute because it's consistently innovative in its line-up, it's intimate and outlandish enough to have that in-crowd buzz, plus they serve up a great mac 'n cheese with truffles and vegan cocktails.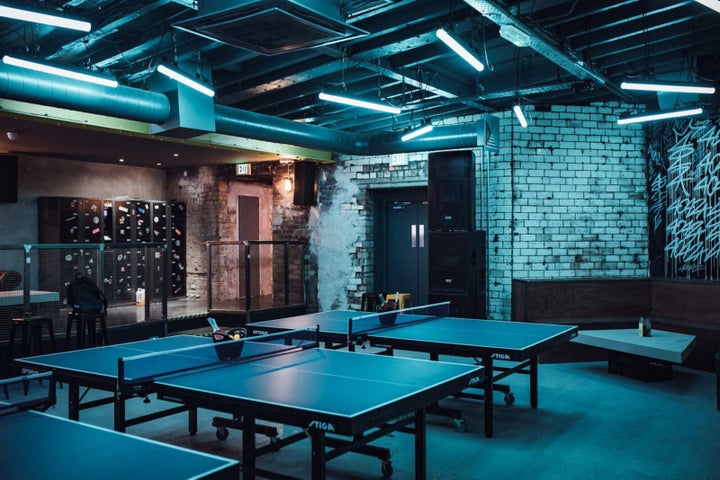 Best underground venue for... schmoozing
Hands down the best underground club in Scotland is the Sub Club in Glasgow, but that's hardly news to the revellers keeping it going strong for the past dozen years. Underground clubbers in Edinburgh will naturally disagree – there's the Liquid Room and Cabaret Voltaire for dressing up and strutting, Mash House or Bongo Club for sweat and bounce. For smoother r'n'b and house vibes, the 4042 is a great late night hangout. A renovated ping-poll hall, it's basically a glorified bar with top DJs, cocktails and party snacks, and an infectiously friendly/sexy atmosphere that stays buzzing till 3am.
Best underground venue for... cabaret
Not all underground music venues have to play ear bleed hardcore – there are plenty of sophisticated, flamboyant ones where you can happily take your glad rags and twinkling shoes. Leading the way in the burlesque night out are Proud Cabaret in Brighton, the Prohibition Cabaret Bar in Newcastle, and the Viaduct Show Bar in Leeds. For Londoners, the Cellar Door makes for a divine night out. Small enough to be exclusive, wild, colourful and unexpected enough to be worth the squeeze.
Best underground venue for... going nuts
You don't go here for the glamour – it's literally named after a mass murder – but for the sheer feeling of being part of something otherworldly. From the outside, there's no sign of life within – no distant bass, no people even. It is, after all, five in the morning. That's when it opens on the weekend. A shady guy in a biker jacket opens the door an inch to get a measure of you. There are a couple of other guys beyond him. You'll be forgiven for thinking you're walking into a lonely house party that's seen better hours. Once you're in though, everything explodes. The fog is thick, the music a relentless shotgun of hardtek and hardcore. Note: you can only gain entry with a confirmed member, but it's Barcelona, and you have till 5am out clubbing to find someone. You will.
Main image credit: Bernard Dodo via Getty Images