The Quiet Joy Of Knowing You Have A Holiday To Look Forward To

Due to the COVID-19 pandemic, restrictions and protective measures may be in place at time of travel. Please check travel advice and availability of activities at time of booking.
That warm and fuzzy feeling of knowing we're going to jet off somewhere fabulous? We want that, all the time.
There's a word to describe that feeling of having a strong desire to travel: wanderlust.
In fact, it's more than a word, it's a hashtag (130 million posts on Instagram, and counting) and a term used to describe the appreciation of new cultures, dishes and people. For some very lucky and intrepid folk, wanderlust has been a lifestyle.

So what's the word for when you've booked a holiday to the Caribbean with British Airways and absolutely cannot wait another minute knowing that you have a getaway to… well, to getaway to? We think we need to invent one. Plus, with British Airways you can book with confidence, safe in the knowledge that you can change your date or destination if you need to.

Until then, let's just call it bliss.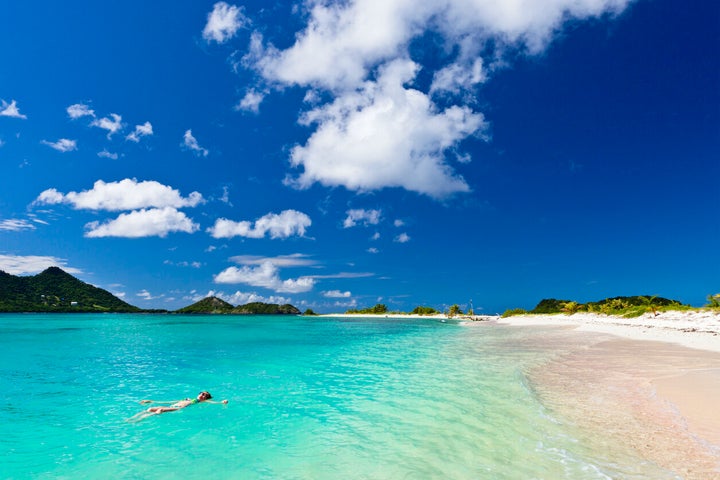 Depending on where you're headed, you feel a slightly different kind of warm and fuzzy happiness ahead of the trip itself. A city break gets you excited about all those pavement-pounding cultural expeditions, foodie destinations and nightlife; an escape to reconnect with nature is thrilling in a quieter way, as you anticipate the incredible landscapes and unusual wildlife you'll observe.

Now, imagine you've gone and booked yourself a trip to the Caribbean (the dream!). You suddenly find yourself smiling every time you think about where you'll be jetting off to.

You feel all the thrills of a city, nature and beach break in one - after all, the Caribbean gives you a little bit of everything whether you're looking to unwind on unspoiled beaches or have the adventure holiday of a lifetime with water sports and ziplining through rainforest. There are also plenty of opportunities to try something completely new like turtle watching or making your own tree-to-bar chocolate.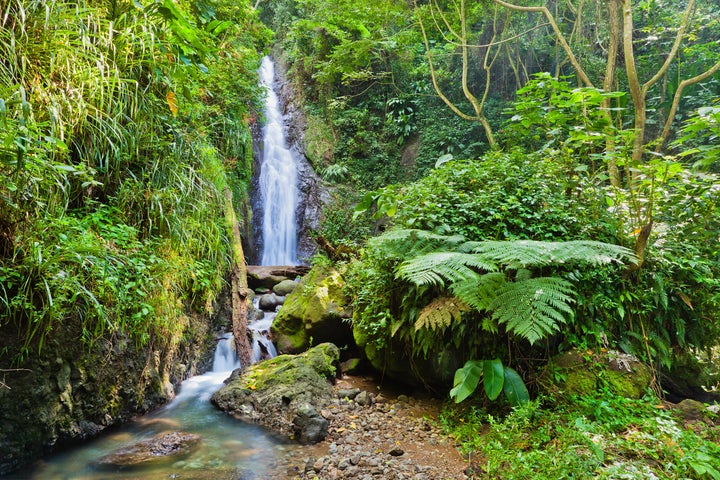 Even the preparation for a Caribbean holiday is something to feel a sort of inner joy about: just think about what you get to pack in your suitcase (all the bikinis, all the sandals, all the sunnies). When your destination is pristine sand beaches and turquoise waters, even packing - typically a chore - becomes part of the pleasure of the whole experience.

We know travelling is good for mind, body and soul - it can ease stress and provide inspiration when you're in a creative rut. It can bond people together or give a solo traveller a newfound confidence and sense of self. Travelling is so beneficial in fact, that even thinking about travelling - is good for you (according to science).
Not all holiday spots are created equal: being near water - seas, rivers, lakes, even fountains - can be more healing than just plain greenery. Water has long been known for its therapeutic properties, but proximity to it can also help reset our own emotions, encouraging creativity, boosting empathy and helping us to get out of our own heads.
That light and fuzzy excited feeling about an impending holiday? It turns into sheer jubilation as we step aboard that British Airways flight and become nubivagant. It's a beautiful word to describe a magical moment: wandering through clouds.
Dreaming of a Caribbean getaway? Book something to look forward to and secure your Caribbean holiday with a deposit starting from £75pp. Book now and change later with flexible booking options. ATOL protected. Find out more at ba.com/caribbean.