These UK Beaches Are Amazing (And Nowhere Near London)
Melanie Hick
Australia, Mexico and the Caribbean are all synonymous with beautiful beaches, but the UK is loaded with golden sands and turquoise waters too. To find our best beaches, all you need to do is hit the motorway and get out to one of our many counties beyond Greater London.
One of the best tips for finding beautiful beach spots for a swim or a stroll is head to the beaches that are out of town. Town beaches are wonderful and lucky you if your town has one, but the effort of getting to somewhere a little more far-flung means you're more likely to have some space to yourself and in the case of one of these beaches, the opportunity to strip down to your swimmers and dive in - if you dare.
Pedn Vounder, Cornwall (pictured above).
Delightfully situated on the south coast of the Penwith peninsula, Pedn Vounder has a lagoon at low tide which can be warmer than the Caribbean on a good day. The water is beautifully crystalline and the sand is golden. Access can be tricky and it's an unofficial nudist beach - so not for everyone. Locals are protective of the beach and don't love when people bring attention to the place, so keep this secret escape to yourself!
Huisinis beach, Hebrides
If Huisinis beach were not in the Hebrides it would be over-run. Fortunately for locals, the effort of travelling to the Isle of Harris has ensured they keep this to themselves for much of the year. A great spot for surfing, kayaking, swimming, fishing and sailing the south-facing sands are protected from the worst of the weather by Huisinis head.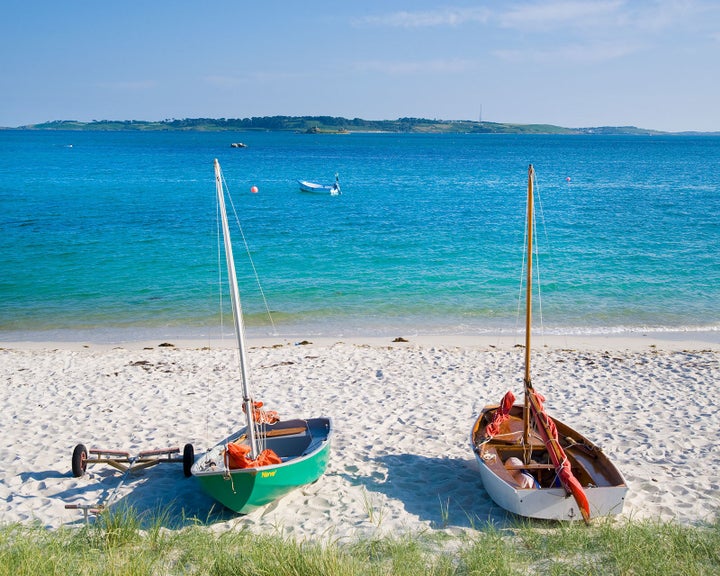 St Martins, the Scilly Isles
In fact, almost any beach on the Scilly Isles. If you haven't been here, you simply must. You will forget the hustle and bustle of the city even exists it's that beautiful and peaceful. Great for nature lovers with a spectrum of flowers, plant life, rare birds and incredible sea views along the heathery cliff path. Fly over and back in a day from Penzance - but trust us, you will want to stay as long as possible.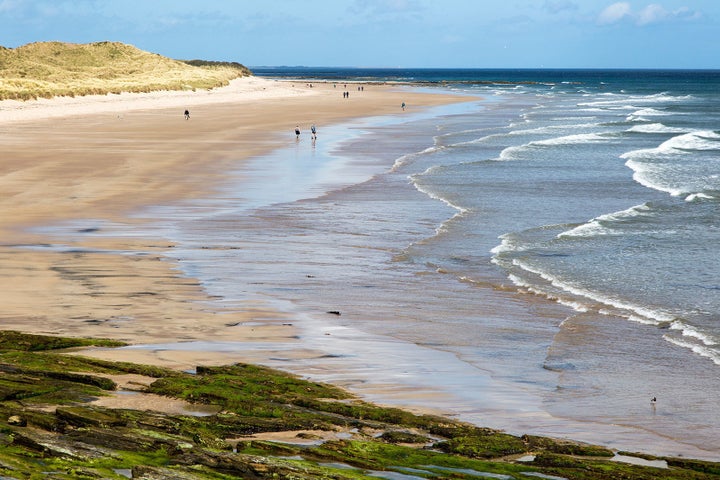 Seahouses, Northumberland
A colourful fishing village Seahouses is cleverly tucked away at the north east of the country in Northumberland meaning it's rarely overrun by up-from-Londoners. Take a long stroll on the golden sands and admire the serenity. That's the North Sea right there, so swimming is for the brave only - but a great way to work up your appetite for the catch of the day.
Studland, Dorset
One of the loveliest beaches for a family swim in the country, Studland offers up soft white sand, a National Trust café and beach kit hire. Pop down from The Pig On The Beach for the day or have dinner at Shell Bay nearby.
Main image credit: Pedn Vounder Logans Rock creacart via Getty Images